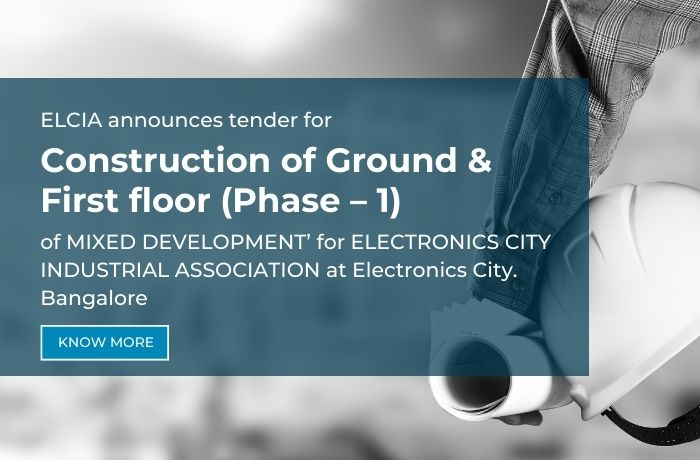 ELCIA announces tender for 'Construction of Ground & First floor (Phase – 1) of MIXED DEVELOPMENT' for ELECTRONICS CITY INDUSTRIAL ASSOCIATION at E-City. Bangalore.
The tender document can be collected from M/S. Protospace Architects,
Contact: Abrar Khan
#138/9, Sai Vinayaka,2nd Floor
2nd Cross, Elephant Rock Road
3rd Block, Jayanagar
Bangalore-560011
Mobile: 9108619490.
The documents can be submitted in person or through courier to
Contact: Mamatha BE – 9886013435
ELCIA – Electronics City Industries Association, 7P, West Phase, electronics city, Bengaluru -560100.
Last date to submit the tender documents: 27 July 2022 before 5 pm.